Some Useful Affirmations and Decrees
(Affirmations Part 6)
The following is an excerpt on this subject from a spiritual biography that I'm writing about my spiritual teacher, Pearl Dorris. I hope you find it helpful and inspiring. - Bill Gaum
* * *
Ready to Start Using
Affirmations?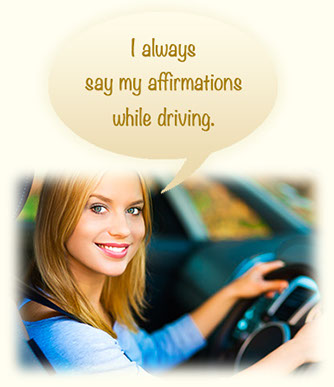 The following are some examples of helpful affirmations and decrees arranged according to various subjects. In order to avoid unnecessary repetition I will leave out the last part of each affirmation that calls to an Arisen Master to amplify it. When making your own call simply add that part to it. Don't forget - the following affirmations and decrees are only examples. You can use them as they are, or you can change the words to ones that you prefer, or you can make up your own.
Divine Guidance:
"I AM the Presence of GOD filling me with the perfect feeling, so that I make the perfect divine choices. Oh Beloved I AM Presence, open the doors that need to be opened in my life; close the doors that need to be closed; and send me through those open doors."
Humbleness:
"I AM humble because I know that GOD is the Doer, and I AM confident because I know that GOD can never fail."
Violet Flame:
" 'I AM' the Presence of the Violet Consuming Flame of Loving Compassionate Forgiveness, blazing up through me (or whomever, or whatever we wish to purify), dissolving and consuming all unkind actions and self-destructive consciousness; its causes, effects, memories, and records; its past, present, and future; transmuting everything into GOD's Perfection, now and forever sustained."
Health and Healing:
"I AM the Presence of GOD's perfect health in every part of my body."
or
"Oh Beloved I AM Presence pour your healing energy into (name the person.)"
or
"I AM GOD's healing light filling my leg (or whatever part of the body needs healing) and bringing forth the perfection required. I accept that this accomplished now."
Divine Protection: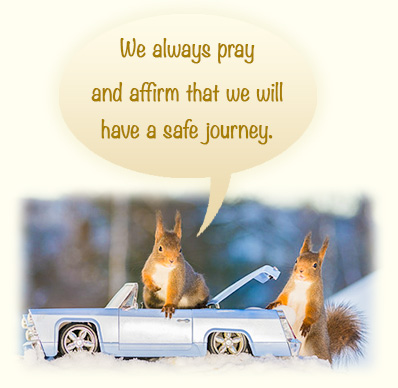 "Mighty I AM Presence protect my children at all times."
Divine Justice:
(We need to make sure that we do not have the slightest trace of anger or resentment in us when we are making the following call.)
"Oh Mighty I AM Presence take complete command of this situation! Bring your Divine Justice through the lifestreams of everyone involved! Bring forth the perfection needed!"
Happiness:
"I AM happy, happy, happy, happy, happy!"
Abundance:
"I AM the Presence of GOD's abundance meeting my every divine need."
Self-Control:
I AM GOD's perfect self-control governing my every thought, feeling, and action.
Blessings for Another Person, Place, Thing, or Situation:
"Beloved I AM Presence, please bless (so and so, or such and such) with your perfect love and understanding. Thank you."
Perfecting our Governments:
"Oh Mighty I AM Presence, remove all corrupt individuals from every governmental position worldwide and replace them with those who truly desire to serve the Divine Plan, and who are qualified to do so."
or
"Oh Mighty I AM Presence, "there is nothing hidden that is not revealed" by your Great Light. Expose all deception and political corruption to the people of this planet and see that justice is done and the Divine Plan fulfilled."
Decreeing World Peace:
"I Am the Presence of GOD bringing our world into the Golden Age of Peace and Love as smoothly as the unfolding of a rose."
​

* * *
Thank you for reading about Affirmations!
If you want to review anything, please
just click on any of the following:
Introduction to Affirmations & Table of Contents
Part 1: Affirmations Explained
Part 2: "Affirmations & Calls in Greater Depth".
Part 3: The Sacred Words or "Word" "I AM": To learn more about the crucial importance of the Sacred Words: "I AM", and how they signify our own true inner Divinity and give us access to our own spiritual creative power, and how they relate to GOD's name - and not "taking GOD's name in vain", please click here to go to this article in Saint Germain's Path: The "Word": "I AM".
Part 4: Affirmations: More Insights
Part 5: Learn How to Create Your Own Personal Affirmations.
Part 6: Useful Affirmations, Calls, and Decrees You Might Want to Try:
(current article)
* * *
Copyright 2020 Bill Gaum All Rights Reserved