Welcome to:
Inspiring True Stories!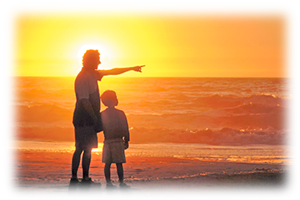 This is a particularly happy section of our website! If you're feeling down, this is the perfect place to come to read some touching, heartfelt, spiritually uplifting stories that will bring a smile to your face and maybe a tear of gratitude to your eye. And for those who are not quite sure if GOD is real, it's a great place to start by reading some of the "True Angel Stories" or "Near Death Experience" stories that make you go: "Wow! If that's true, then GOD must be real! And whoever wrote this story sure sounds sincere! I'm going to read some more - just to see!"
The various categories within this section contain wonderfully inspiring true, genuine experiences of real life, everyday people (except of course the poetry section). I suggest starting with the "True Angel Stories" category. Then going on to the "Near Death Experiences". For a happy "feel good" experience, check out: Kindness Stories. And then just click around to your heart's delight in the other areas. Please use the handy vertical menu to the left of the page - the menu will change with each category and link to fascinating personal true-life stories within that particular group.
Or Click on the Links Below:
Near Death Experiences (NDE's)
True Stories of Nature Spirits
Happy reading my dear friends from around the world!
Copyright 2014 Bill Gaum. All Rights Reserved