Books that Help
Your Child to
Develop
Self-Confidence
or Make Friends
Self-Confidence Books for Children
(For Self-Confidence Books for Parents & Teachers please see below.)
* * *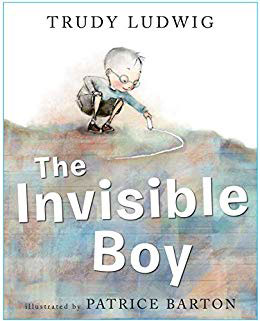 The Invisible Boy
by Trudy Ludwig  (Author)
Patrice Barton  (Illustrator)
Age Range: 6 - 9 years
Grade Level: 1 - 4
ISBN-10: 1582464502
ISBN-13: 978-1582464503
A simple act of kindness can transform an invisible boy into a friend...
Meet Brian, the invisible boy. Nobody ever seems to notice him or think to include him in their group, game, or birthday party . . . until, that is, a new kid comes to class.
When Justin, the new boy, arrives, Brian is the first to make him feel welcome. And when Brian and Justin team up to work on a class project together, Brian finds a way to shine.
From esteemed author and speaker Trudy Ludwig and acclaimed illustrator Patrice Barton, this gentle story shows how small acts of kindness can help children feel included and allow them to flourish. Any parent, teacher, or counselor looking for material that sensitively addresses the needs of quieter children will find The Invisible Boy a valuable and important resource.
Includes back matter with discussion questions and resources for further reading.
* * *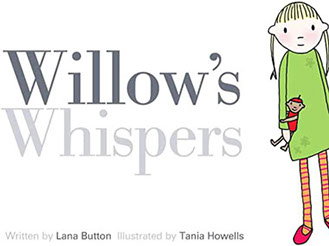 Willow's Whispers
by Lana Button (Author) &
Tania Howells (Illustrator)
Age Range: 3 - 7 years
Grade Level: Preschool - 2
Lexile Measure: AD650L
ISBN-10: 1554537444
ISBN-13: 978-1554537440
When Willow speaks, her words slip out as soft and shy as a secret. At school, her barely audible whisper causes her no end of troubles. But Willow is as resourceful as she is quiet, and she fashions a magic microphone from items she finds in the recycling bin. But Willow's clever invention is only a temporary solution. How will this quiet little girl make herself heard?
This sweet, gentle story about how a shy quiet girl finds her voice through a magic microphone that she makes, might help your shy child to also learn to speak confidently at a normal volume.
* * *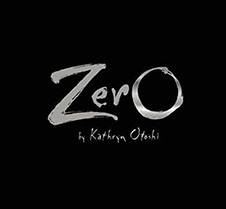 Zero
by Kathryn Otoshi (Author)
Age Range: 3 - 6 years
Grade Level: Preschool and up
Lexile Measure: 510L
ISBN-10: 097239463X
ISBN-13: 978-0972394635
From "Booklist Reviews": Zero sees herself as a big round number with emptiness inside. The other, more colorful numbers have fun, and they count. After trying to stretch and pinch herself into another shape (1, 8, or 9) and making a bombastic grand entrance that sends the other numbers tumbling, Zero is ready to listen to some wise words: "'Every number has value,' said Seven. 'Be open. You'll find a way.'" Inspired, Zero shows the numbers how to "count even more." With her help, 1 becomes 10, 2 becomes 20, and so on. Zero realizes her value and feels whole. Whether seen as an introduction to zero or to self-esteem, this picture book delivers on many levels. The simple story and colorful, minimalist art will intrigue children, even those too young to understand every bit of wordplay and wisdom in the text, while older kids will find food for thought. Every aspect of the book's illustration and design seems carefully thought out, beautifully executed, and pleasing.
* * *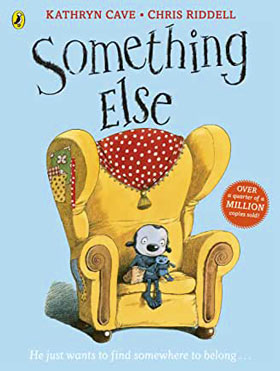 Something Else
by Kathryn Cave (Author)
Age Range: 3 - 5 years
ISBN-10: 9780141338675
ISBN-13: 978-0141338675
This is a simple story about a small creature who does his best to join in with the others. But he's different. No matter how he tries, he just doesn't belong. Then Something turns up and wants to be friends. But Something Else isn't sure he's like him at all...Kathryn Cave's poignantly simple story is brought to life by Chris Riddell in this enchantingly original picture book.
It helps children who try to be like other children, (but for some reason aren't accepted by them), to realize there's probably another child out there who's kind like they are and would like to be their friend.
* * *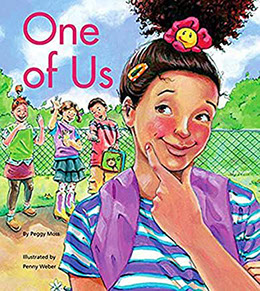 One of Us
by Peggy Moss (Author) &
Penny Weber (Illustrator)
Age Range: 5 - 8 years
Grade Level: Kindergarten - 7
Lexile Measure: AD520L
ISBN-10: 9780884483229
ISBN-13: 978-0884483229
ASIN: 0884483223
"You are one of us," Carmen tells Roberta on her first day at a new school, and Roberta gladly sits with Carmen's group―until she learns that they don't play on the monkey bars. Roberta loves the monkey bars, but the kids who play there don't carry flowered lunch boxes like she does. She moves from group to group, but it seems that she doesn't fit in anywhere! Then Roberta discovers some kids just like her – everyone's different and they like it that way!
Winner: *Best Book Award, Language Arts Picture Books, Society of School Librarians* as well as the *The Camellia Award*
* * *
Books to Help Parents & Teachers
Help Children to Develop Self-Confidence
or Make Friends
Normally, I read every book cover to cover before placing it into one of our Recommended Reading Lists. But I'm going to make an exception with some of the following books in the sections on Developing Self-Confidence and Anti-Bullying. These books are quite long and I don't have time at this moment to read them all the way through. But they have been recommended by experts on bullying and childhood self-confidence and might be of real help, so you might want to check them out online and see what you think.
– Bill Gaum, Editor in chief, ManyPathsLeadToGOD.com
* * *
The Friendship Factor: Helping Our Children Navigate Their Social World--and Why It Matters for Their Success and Happiness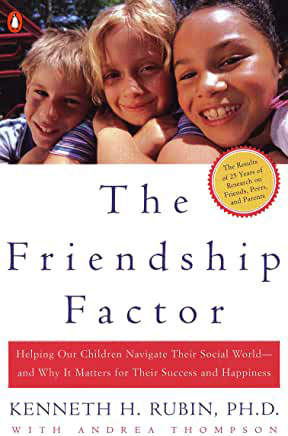 by Kenneth Rubin, PhD (Author) &
Andrea Thompson (Author)
For Parents and Teachers
ISBN-10: 0142001899
ISBN-13: 978-0142001899
Based on twenty-five years of research on friendship, Dr. Kenneth H. Rubin reveals the importance of children's social development to their emotional and intellectual growth—and future success. In The Friendship Factor he uses vivid case studies to differentiate normal development from potential problems and real distress, exploring how to:
Distinguish between a solitary child and a lonely child
Encourage the development of "popularity-as-likability," not "dominance"
Help an easily angered child be less aggressive
Increase a child's social ability with specific skills and strategies
* * *
* * *
Parents might find some additional helpful books on Developing Self-Confidence or Making Friends in our related Children's Books section on Anti-Bullying.
Please check our other Children's Books categories by clicking on the menu items at the upper left of this page or by clicking on the link below: