Nature
Appreciation
Books
* * *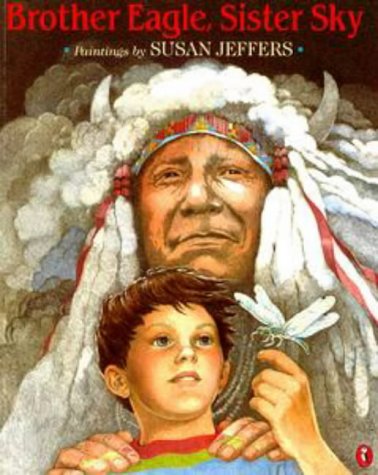 Brother Eagle, Sister Sky, by Susan Jeffers.
Age Range: 4 - 8 years.
Grade Level: Kindergarten through 3rd Grade.
ISBN-10: 0142301329;
ISBN-13: 978-0142301326.
Beautifully illustrated by Susan Jeffers, it uses the heart touching words of Chief Seattle to awaken our love of nature. Starting with: "The Earth does not belong to us. We belong to the Earth", Chief Seattle stirs within us the memory that nature is a gift from the Great Spirit and it's crucial to cherish and take care of her. Moving, inspiring and uplifting, it just might bring a tear to your eye. Even though it is recommended for ages 4-8 years, it has a message for all ages.
* * *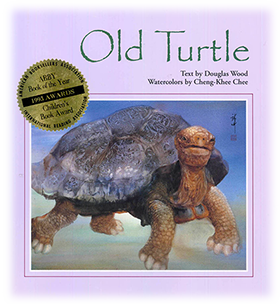 Old Turtle, Author: Douglas Wood; Illustrator: Cheng-Khee Chee
Age Range: 6 years and up.
Grade Level: 1st grade and up.
ISBN-10: 0439309085;
ISBN-13: 978-0439309080.
A beautifully illustrated, spiritually uplifting book which starts out with various animals arguing over what GOD is - each seeing GOD in their own image. Fortunately "Old Turtle" saves the day by explaining the oneness of the various images of GOD. All the animals now live in peace. Later, when the humans appear on earth, they too begin arguing over who and what GOD is. Now it's the animals turn to speak from their innocent hearts as they teach us about the Universality of GOD, the Oneness of all Life and the importance of being kind and caring to all life. Thus all becomes well again. This best selling children's book received the American Booksellers Association's 1993 Abby Choice Book of the Year Award.
* * *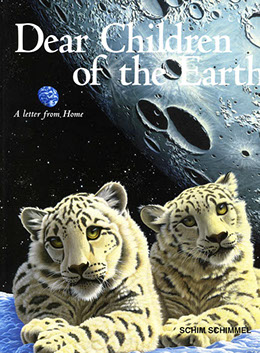 Dear Children of the Earth, by Schim Schimmel.
Age Range: 5 - 8 years
Grade Level: Kindergarten through 3rd grade
ISBN-10: 1559712252;
ISBN-13: 978-1559712255.
A loving letter from Mother Earth to the animals and children of earth. While it doesn't have a direct spiritual teaching, it does have a beautiful message of caring for all the animals, ecosystems and environment of our dear little planet. Not only are the words uplifting and heart touching, but the illustrations by the author are stunningly gorgeous!
* * *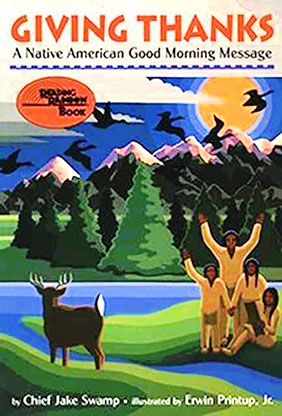 Giving Thanks: A Native American Good Morning Message
by Chief Jake Swamp (Author), Erwin Printup (Illustrator), Jr.
Age Range: 5 - 11 years
Grade Level: Preschool - 2
Lexile Measure: AD520L
ISBN-10: 1880000547
ISBN-13: 978-1880000540
"Giving Thanks" is a beautiful Native American Prayer of Gratitude to the Great Spirit and Mother Nature for all their natural gifts that sustain us and make us happy. Being a special children's version of the Native American "Thanksgiving Address", it originated with the Native people of upstate New York and Canada and is still spoken at ceremonial gatherings held by the Iroquois, or Six Nations. Written by Mohawk Chief Jake Swamp, a founder of The Tree of Peace Society.
* * *
* * *
Please check our other Children's Books categories by clicking on the menu items at the upper left of this page or by clicking on the link below: