Native American Spiritual Paths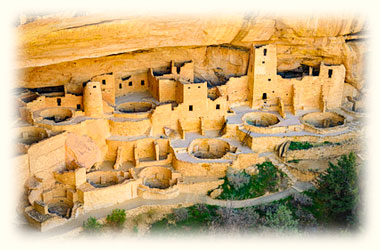 Native American spiritual teachings vary from region to region. But all of them share similar universal truths which embrace a heartfelt reverence for the Great Spirit, Mother Earth and the Wisdom of the Elders. We hope these photos and quotes which approach these paths from both a regional and universal perspective touch your heart and soul and awaken an awareness for the deep spiritual insights shared by respected Elders from various tribes.
Please start with Chief Yellow Lark's Prayer and then use the back arrow to come back and peruse the rest of the articles:
Chief Yellow Lark's Prayer
Specific Regions:
Plains Indians
Great Lakes & Eastern Woodlands
Ojibwa, Iroquois, Mohawk, Cherokee, etc
American Southwest Indians
Hopi, Dineh (Navajo) Great Basin Tribes, etc
Pacific Northwest, Alaska & Northwestern Canada
Duwamish, Tlingit, Haida, Coast Salish, Yurok, Nez Perce, etc
Special Prayers, Stories & Teachings
Native American 10 Commandments
Cherokee Wisdom "The Two Wolves Story"

And please go here
to checkout our favorite:
* * *

* * *
© Copyright 2019 Bill Gaum All Rights Reserved