Would You Like to Create
More Joy In Your Life?
by Cheryl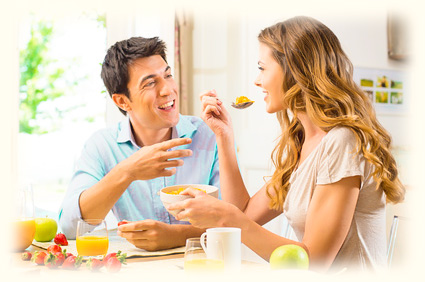 Here are two key
points that I have
learned along life's
journey:
Focus on the Positive
Things in Life - Not the
Negative
&
Try to Create as Much Balance
and Harmony in Our lives as Possible
Here's Some Helpful Tips To Achieve This Goal:
Quality Time with Family and Friends: And of course take time out to have some quality time for your family and friends. Enjoy doing things with them that you all like to do. This will help bring to all of you more joy and happiness.
De-Stress when Faced with Life's Challenges. De-stress by going into your "happy place" - mentally or physically - whenever you can and relax. You are calming your mind and body and will be able to face life's challenges with new, more hopeful, perspectives. Also, if you can spend some time out in nature to take a walk or to sit in a park, to feel the positive energy that Mother Nature can provide to you, this will give you positive energy to deal with the situations or difficulties that you are facing.
Life's Challenges:

When faced with life's challenges face them head-on and deal with them right away. Focus on fixing or improving the problems in a positive way, instead of just dwelling on them and creating more stress. They usually won't fix themselves, so by dealing with them right away you can move forward and stop worrying and stressing about it.
De-Stress:

And even during those times when we are in a hurry we can de-stress and relax by taking a few seconds to deep breathe, to calm ourselves down before taking on the next job or chore. By taking time-out to calm ourselves we put our mind and body into a positive state. Our stress levels will go down and we will feel better. This creates more harmony and balance. Please click here for more on Reducing Stress.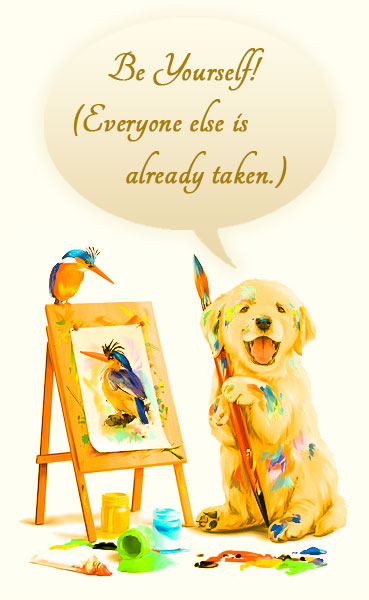 Appreciate, Love and Accept Ourselves as Children of GOD - However Imperfect We Still Might Be: Build upon our self-worth, self-appreciation, and self-confidence and be the best we can be. Don't try to be something we're not. Quit worrying about what others might think of us and instead accept ourselves for who we are. We are all special and unique in our own ways, so we can appreciate ourselves for our own unique goodness and insights. In this way we can change the negative things into positive ones and be happier with ourselves. In the same way it's important to be generous, tolerant and understanding and accept others for who they are and not try to change them.
Don't Procrastinate:

Worrying about something and putting it off to avoid it, is not the answer. Make a decision about how to handle it and then follow through with it. Deal with it, fix it, and move on.
For Example:

Even if life is difficult for us at the moment we can still focus on the positive by thinking of how we would like things to be, while simultaneously simply being thankful for being alive. Remember, miracles can happen and our situation can always change for the better. By focusing on the positive, and all that is good in this world, we can change our outlook and open the way for something good to come to us. Most of us have experienced living in a bad location, have been in a bad relationship, or some other bad situation, but we can change that and make our lives better - saving ourselves and helping our planet in the process. By focusing on the bright side we can help make a better world for all of us. We have a beautiful planet and it is worth saving.
Keeping Perspective:

If we keep our fear based egos and self-destructive emotions under control, it can help us to give ourselves more accurate "reality checks". In this way we can keep things in perspective, instead of blowing the negative things way out of proportion. It's helpful to remember that when we get upset or angry about something, it only hurts ourselves and those around us and clouds our better judgment. So it's crucial to stop being angry and upset. Instead, it's better to fix the problem in a positive way so we can move onto something more enjoyable.
Don't Be Rude:

If we are rude, demanding, controlling, manipulative or negative in some other way, most people will respond to us in a negative way or possibly even retaliate. It is up to us to change our bad habits and our negativity to positivity. How we handle a bad situation is all up to us. If we respond to a negative situation in a negative manner then we should expect the situation to possibly escalate and get worse. Not always, but it often does. Some people like to fight or cause trouble. So, be careful. Sometimes it is better to excuse ourselves and walk away before things get out of hand. Don't argue with them. In most cases that only makes things worse. Instead, accept that everyone is entitled to their own opinions and they aren't necessarily going to agree with what we say or do.
Breathe:

Please always remember to breathe deeply. Taking a few seconds or minutes throughout the day can help to calm our nerves and help us to relax, so that whatever we are faced with we can do in a positive way in a positive state of mind and body. This will be a "Baby Step".  Practicing deep breathing exercise techniques is a great place start. It helps to put our mind and body into a more positive state. Even if it is only for a brief moment, it is a start in the right direction and each moment that we do this creates a healthier mind and body which makes it easier to find our "Happy Place".  As a result we can experience more joy and happiness in various aspects of our lives.
Remember:
We are all responsible for our own actions and
reactions - so make them good ones!
Be positive and happy and take time to relax,
play and enjoy life to the fullest.
Be kind to ourselves, as well as to others.
* * *
For a related topic click here: Nurturing Our Spirit.
* * *
More of Our Articles On Positive Living:
* * *
Please Click Here to Return to Our Intro to:
The Art Of Positive Living Articles.
Please click here to read Cheryl's:
Advice from her Angel Friends.
And please click here to read
some of Cheryl's remarkable experiences with:
Angels and the Nature Spirits.
Have Fun, Be Kind, Be Happy!
* * *
Copyright 2020 Bill Gaum. All Rights Reserved