Meditative & Instrumental Music
There's a lot of beautiful meditative music out there. The following albums and songs are just a few. And even though some of these songs may not have specific "spiritual" names, they have a wonderfully soothing, uplifting effect on our subtle spiritual energy fields which is quite a blessing for us. I hope you like them and find them to be a blessing for you. And of course I hope to add a lot more in the future.
Deuter's Soothing New Age Albums: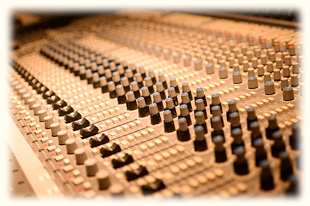 Album: Buddha Nature, by
Deuter
Album: Earth Blue, by
Deuter * * *
Song: Earth Blue * * *
Song: Earth Light * * *
Album: Reiki Hands Of Light, by Deuter
Album: Sun Spirit, by Deuter
Album: Sea & Silence, by Deuter
* * *
Dan Gibson's Solitudes Albums
The following Dan Gibson's "Solitudes" Albums contain a unique blend of soothing instrumental music blended with sensitively recorded nature sounds, especially various bird songs.  If you like nature and relaxing music, you will probably love these: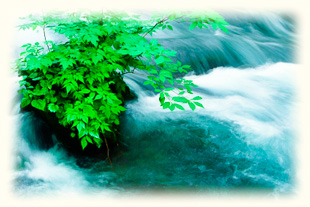 Album: Angel's Embrace * * *
Album: Island Retreat
Album: Dolphin Dreams * * *
Album: Forest Guitar
Album: Gentle World
Album: Land Of The Loon
Album: Mountain Sunrise
Album: Tranquil Cove * * *
Album: Whispering Woods
Album: Woodland Flute
Album: T'ai Chi (Music for Wellness)
Album: Angelsong: Choral Classics By The Sea, various classical pieces sung by operatic soprano April MacKenzie, blended with nature sounds.
* * *
SerenityMusic.com
The only place I know to get the following music is from SerenityMusic.com.  These albums are exceptionally soothing:
Album: When It's Time For Letting Go, Vol. 1,
(Music to Heal the Heart)
Favorite Songs:
Connie's Butterfly, composed by Rohani Shardad * * *
Eternity, composed by Rohani Shardad * * *
Album: When It's Time For Letting Go, Vol. 2,
(Music to Heal the Heart)
Album: Feather on the Breath of God,
by Erin Jacobsen
Album: Empty Hands - Full of Grace,
by Erin Jacobsen with Rob Whitesides-Woo
* * *
Lullabies Sung by Shaina Noll: "Songs for the Inner Child"
While singing her little daughter to sleep one night, Shaina Noll was inspired to create an album of relaxing lullabies for adults which has become a New Age classic. And as the years went by she created additional albums of soothing, healing songs which promote self-acceptance and inner peace. They're very sweet!
"Songs for the Inner Child"
How Could Anyone
It's a Joy to Get to Know
You
Return Again * * *
Everything Possible
You Can Relax Now * * *
Peace Be With You
All Through the Night
Lullabye and Goodnight
Lullabye "Like Ship in the
Harbor"
Deep Peace
* * *
More Lullaby-Like Songs by Other Artists:
These are beautiful lullabies or songs that have a soothing lullaby-like effect. Try listening to these soothing songs when you feel frazzled after a tough day and see if you don't feel at least a little happier, more relaxed, and optimistic. We hope you love them as much as we do.
Fairy Nightsongs, by Gary Stadler,
& sung Lisa Lynne & Stephannie * * *
Garden Lullaby, instrumental version by Gary Stadler
Garden of Dreams, sung by Gary Stadler & Stephannie * * *
Good Night, sung by Julie Hammarback
Goodnight My Angel, sung by Celtic Woman * * *
Hawaiian Lullaby, by Sunday Manoa ***
Invocation, Gary Stadler and Wendy Rule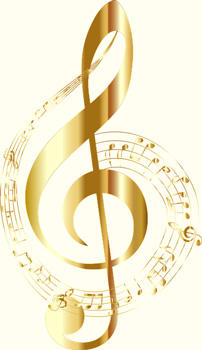 Jesus we adore You,
sung by Choir Queen of Peace Medjugorje ***
Lokah Lullabye, sung by Haris Lender
Swimming with Dolphins, sung by Juliana
When All Is Forgiven, sung by Ashana * * *
Ye Dharma, sung by Anael & Anael & Bradfield
Laura's Hill, by Gary Stadler
& sung by Singh Kaur
Spark In the Night, sung by Singh Kaur
Suddenly Yours, by "2002"
The Angels Voice, Diane Arkenstone * * *
Fairy Ring, by Gary Stadler
& sung by Singh Kaur
* * *
Miscellaneous Artists:
Bruce Mitchell: Album: Earth Heal
* * *
Miscellaneous Compositions:
Gaelic Morn, composed and performed by Bruce Mitchell
Nightingale ( sLive), composed by Yanni & sung by Lauren Jelencovich
* * *
Please click on the links below to explore our other categories of music. Have fun!
Intro to Inspiring Uplifting Spiritual Music
Popular New Age Songwriters, Singers and Musicians: Peter Makena,
Deva Premal, Snatam Kaur, Singh Kaur, & Charlie Thweatt
Favorite New Age Songs by Various Artists
Native American & Hawaiian Spiritual Chants and Songs
Hindu, Buddhist, Jewish and Sufi Devotional Songs by Various Artists
Christian Praise and Worship Songs