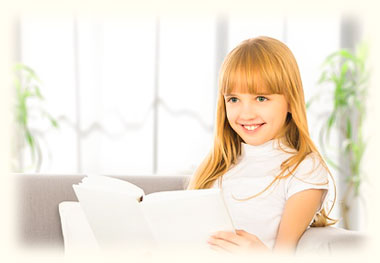 Books that
Promote
Responsible
Behavior
* * *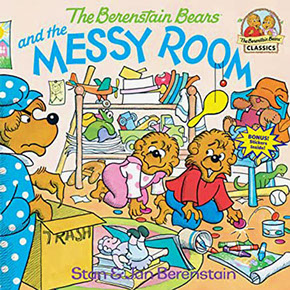 The Berenstain Bears and the Messy Room
by Stan Berenstain (Author), Jan Berenstain (Author)
Age Range: 3 - 7 years
Grade Level: Preschool - 2
Lexile Measure: 670L
ISBN-10: 0394856392
ISBN-13: 978-0394856391
Brother Bear and Sister Bear we're good bear cubs, but the bedroom they shared was a such a mess it was driving Mama Bear crazy. Something had to be done! Papa Bear comes to the rescue with a new strategy for organizing all the toys and junk, while the kids learn that it's more fun to have a clean room, than a messy one.
With more than 360 Berenstain Bears books published, and over 300 million copies sold, it's clear that The Berenstain Bears are one of children's books most enduring successes. What began as an idea sparked by Stan & Jan Berenstain's young sons' love of reading, has become one of the best-selling children's book series ever. Full of valuable lessons in character education and family, these classic stories continue to resonate with new generations, proving that a visit to Bear Country is one that is always worth taking.
* * *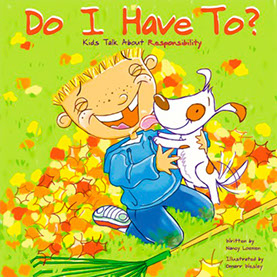 Do I Have To?: Kids Talk About Responsibility
by Nancy Loewen (Author) & Omarr Wesley (Illustrator).
Age Range: 5 - 11 years.
ISBN-10: 1404803637;
ISBN-13: 978-1404803633
A fun way to teach kids how to be more responsible. Parents will love the wry, ironic sense of humor (meant for them) and kids will love the humorous and yet practical, down-to-earth advice. It is in the form of a 13-year-old girl (who is an advice columnist similar to "Dear Abby") answering letters and giving advice to younger children. The various letters cover such topics as taking care of pets; "forgetting" to do one's homework; getting along better with friends; overscheduling afterschool activities; messy bedrooms; helping sad friends; taking proper care of our toys; etc. And the funny multiple choice quiz at the end will be sure to bring a smile as it further teaches us how to be more responsible.
* * *
* * *
Please check our other Children's Books categories by clicking on the menu items at the upper left of this page or by clicking on the link below: