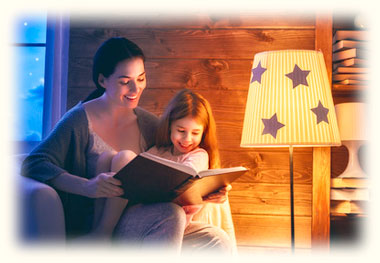 Inspiring
Stories
* * *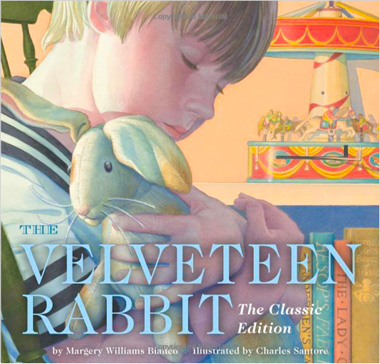 The Velveteen Rabbit: Or How Toys Become Real
by Margery William (Author) &
Charles Santore (Illustrator)
Age Range: 5 and up
ISBN-10: 1604332778; ISBN-13: 978-1604332773
The beloved classic 1922 story (and it's still in print!) by Marjery Williams about how a little boy's love for his toy stuffed rabbit ends up making the rabbit real and alive.
"What is Real?" asked the Rabbit one day. "Does it mean having things that buzz inside you and a stick out handle?
"Real isn't how you are made," said the Skin Horse. "It's a thing that happens to you. When a child loves you for a long, long time, not just to play with, but REALLY loves you, then you become Real."
Beautifully illustrated. One of the finest, most popular children's books ever written!
* * *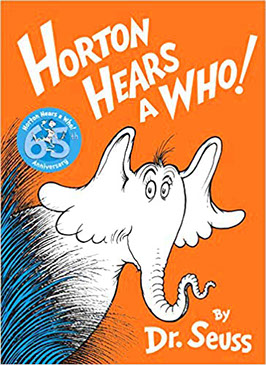 Horton Hears a Who!
by Dr. Seuss
Age Range: 5 - 9 years
Grade Level: Kindergarten - 4
Lexile Measure: 600L
ISBN-10: 0394800788
ISBN-13: 978-0394800783
A person's a person, no matter how small.
Everyone's favorite elephant stars in this heartwarming and timeless story for readers of all ages. In the colorful Jungle of Nool, Horton discovers something that at first seems impossible: a tiny speck of dust contains an entire miniature world--Who-ville--complete with houses and grocery stores and even a mayor! But when no one will stand up for the Whos of Who-ville, Horton uses his elephant-sized heart to save the day. This tale of compassion and determination proves that any person, big or small, can choose to speak out for what is right.
* * *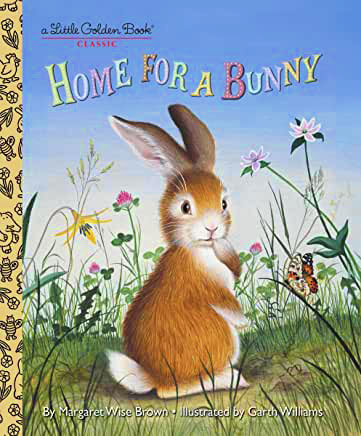 Home for a Bunny
by Margaret Wise Brown (Author) &
Garth Williams (Illustrator)
Age Range: 2 - 5 years
Grade Level: Preschool - Kindergarten
ISBN-10: 0307930092
ISBN-13: 978-0307930095
This is a sweet, innocent tale that small children will find comforting. It's spring time and a kind little bunny is looking for a place he can call home and in the process finds a special new friend along with his new home.
Generations of children have followed this adorable bunny in this classic story from the author of Goodnight Moon. A family favorite since 1956, Margaret Wise Brown's simple yet playful tale is brought to life by Garth Williams's exquisite artwork.
* * *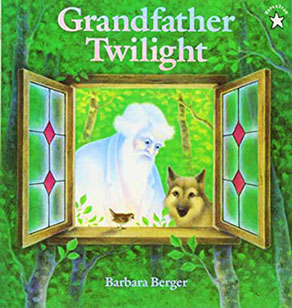 Grandfather Twilight
by Barbara Helen Berger (Author & Illustrator)
Age Range: 3 - 7 years
ISBN-10: 0698113942
ISBN-13: 978-0698113947
When day is gone, and shadows begin to deepen, it is time for Grandfather Twilight to close his book, put on his jacket, and go for a walk through the forest.
Little birds hush as he walks by, and the rabbits and other small creatures watch in silence as he performs his very special evening task and returns to his house among the trees. Small readers and listeners, too, will sense the serenity of this poetic story, and will be comforted to learn that the twilight is a gentle, friendly time.
Exquisite pictures extend and illuminate the text, to reveal the nightly miracle so faithfully performed by Grandfather Twilight. Perfect for reading aloud and for sharing at bedtime, this beautiful and reassuring book will be cherished by old and young alike.
A soothing story with soft exquisite, inspiring, ethereal illustrations that is perfect for bedtime.
* * *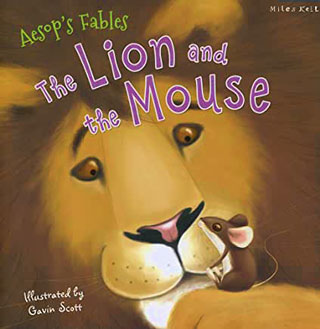 The Lion and the Mouse
(An Aesop's Fable)
As retold by: Miles Kelly &
Illustrated by: Gavin Scott
Age Range: 3 and above
ISBN-10: 1786170043
ISBN-13: 978-1786170040
The much-loved tale of The Lion and the Mouse has been beautifully captured by Gavin Scott's enchanting illustrations. Every page showcases delightful full-page artwork, packed with charm and detail that will enthrall children aged 3+. The story has been simply retold to appeal to young readers and listeners alike.
* * *
* * *
Please check our other Children's Books categories by clicking on the menu items at the upper left of this page or by clicking on the link below: