Children's Books
with a
Spiritually
Uplifting
Message
* * *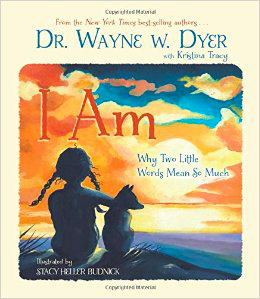 I AM
by Dr Wayne Dyer with Kristina Tracy Illustrated by Stacy Heller Budnick.
Age Range: 4 - 10 years.
ISBN-10: 1401939759;
ISBN-13: 978-1401939755.
It's worded as if it were a sweet message from GOD to us. By using the words "I AM", we learn that we can find GOD within our hearts. And in the process we learn that we need to use these special words, "I AM", with great care and only say nice things about ourselves to ourself. Thus, it's a great way to introduce children to the use of affirmations, and on the last page there's a place for children to begin creating affirmations for themselves.
* * *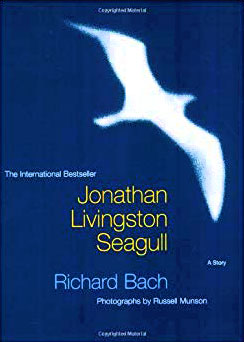 Jonathan Livingston Seagull
by Richard Bach
Age Range: A spiritual classic for all age groups from adults to small children.
ISBN-13: 978-0743278904
Through a fictional story about a seagull, it delightfully shares the essence of all spiritual teachings in just a few pages. Astoundingly, this book remained at the top of the New York Times bestseller list for two consecutive years and still remains one of the most popular books all time!
* * *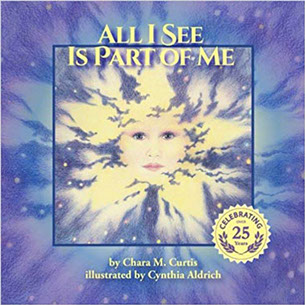 All I See is a Part of Me
by Chara Curtis (Author)
Cynthia Aldrich (Illustrator)
Age Range: 8 - 12 years
Grade Level: 3 - 7
ISBN-10: 0692339868
ISBN-13: 978-0692339862
A beautifully illustrated, best selling children's book evoking a feeling of a magical, spiritual Oneness with all Life as seen through the eyes of a child. Very sweet and innocent and sure to be a favorite bedtime story for small children! Even though the recommended age range is for 4 year olds and up, many parents say their 2 & 3 year olds love having it read to them.
* * *

* * *
Please check our other Children's Books categories by clicking on the menu items at the upper left of this page or by clicking on the link below: