Books on the Ascended Master Teachings
The books in the following category can be extremely helpful and enlightening, and they provide the foundation for the teachings contained in the book I'm writing about my spiritual teacher, Pearl Dorris, "My Happiness, and Your Happiness". - Bill Gaum
Published by the Saint Germain Press: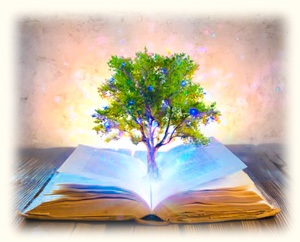 Vol. 1, Unveiled Mysteries, by Godfre Ray King. ISBN-10: 1878891014; ISBN-13: 978-1878891013. Godfre describes his true, real life meetings with the Ascended Master Saint Germain on Mount Shasta and in various Ascended Master Retreats in the Rocky Mountains of the USA. A "must read!"
Vol. 2, The Magic Presence, by Godfre Ray King. ISBN-10: 1878891065; ISBN-13: 978-1878891068. Godfre describes his continuing true, real life experiences with Saint Germain as well as visiting Ascended Master Retreats in the USA, France, Saudi Arabia, and India. (It's helpful to remember that these are real, genuine, authentic experiences, but since Godfre was neither a scientist nor a historian and did not have a flawless memory for complex highly technical details (who does?), he sometimes explained what he witnessed (or what had been accurately shared with him by Saint Germain) in ways that are scientifically inaccurate. Just realize that his experiences with Saint Germain were real, but his understanding of them was not necessarily complete.) A "must read!"
Vol. 3, The "I AM" Discourses, by Saint Germain. ISBN-10: 1878891138; ISBN-13: 978-1878891136. These 33 discourses (most of which are by Saint Germain) provide the classic foundation for the Ascended Master teachings. These discourses were given during the 1930's and reflect the somewhat outdated speaking style of those times. But, close reading will give a wealth of valuable practical spiritual truths. Essential reading!
The above three books are available from:
Saint Germain Press
1120 Stonehedge Drive
Schaumburg, Illinois 60194 USA
Website: http://www.saintgermainfoundation.org/
PHONE: 800-872-1932, ext.335 or
From outside USA: 847-882-1911
8:30-5:30 Central Time,
Monday through Friday
FAX to: 847-882-1563 with Visa or MasterCard
Published by Peter Mt. Shasta
(Order through your favorite bookstore):
"I AM" the Open Door, by Peter Mt. Shasta. ISBN: 0-9619770-5-1. A wonderful introduction to the Ascended Master teachings provided by fourteen Arisen Master discourses as they were given to one of Pearl's students, Peter Mt. Shasta. Essential reading! (I want to thank my friend, Peter Mt Shasta for generously giving me permission to use quotes from "I AM" the Open Door" in the spiritual biography that I'm writing about my spiritual teacher, Pearl Dorris. There are many excerpts from Pearl's biography-in-progress used within various articles in this website. Thanks Peter!)
"I AM" Affirmations, And the Secret of Their Effective Use, by Peter Mt. Shasta. ISBN 9781478218302. This is a concise, easy to use book that explains what Affirmations are and how to use them and gives many useful Affirmations in various categories.
Published by Pearl Publishing
of Mount Shasta:
Note: I, Bill Gaum (the creator of this website), publish the Step By Step Books. Volume 1 of the Step By Step Books will stay in print for sometime to come and can be ordered from bookstores. But I've run out of copies of Volumes 2 & 3, and instead of reprinting them, I will gradually be adding their discourses (as time allows) to this website where they can be read for free. Eventually, I'll also add the discourses from Vol 1 here, too.
Volume 1 and 2 of the Step By Step Books contain helpful inspiring Ascended Master Discourses on the Laws of Life as given to Pearl's Twin Ray. Volume 3 contains teachings by Pearl which we recorded as she spoke them to us in her living room in Mt Shasta, California in the late 1970's and early 1980's. (- Bill)
Vol. 1, Step By Step We Climb, by various Ascended Masters. ISBN: 0-9619770-1-9. Twenty-four deeply inspiring and enlightening Ascended Master discourses by Jesus, Saint Germain, the Goddess of Peace, the Goddess of Wisdom, and other Arisen Masters and Lady Masters explaining the Ascended Master teachings. Very highly recommended. (These can still be ordered through your favorite bookstore.)
Vol. 2, Step By Step We Climb to Freedom, by various Ascended Masters. ISBN: 0-9619770-2-7 Twenty-five additional discourses by the Arisen Masters that continue their practical, helpful instruction on the Great Laws of Life. Very highly recommended. (Out of print, but still available through online used bookstores. As time allows I will be making selected discourses from this book available as text files in this website.)
Vol. 3, Step By Step We Climb to Freedom and Victory, by Pearl Dorris. ISBN: 0-9619770-3-5. A collection of inspirational talks given by Pearl Dorris as a result of her deep attunement to her "I AM Presence." Pearl's unusual understanding, gained through a lifetime of sincere application of the Arisen Master teachings, provides helpful insights into the path of mastery. For those wishing to read Pearl's teachings in her own words, this is the book for you. (Out of print, but still available through online used bookstores. As time allows I will be making selected discourses from this book available as free text files in this website.)
Copyright 2014 Bill Gaum, All Rights Reserved