Want to Be Happier?
Use Angel Colors!
"Angel Colors" or "Ascended Master Colors" are colors that naturally fill us with peace, contentment, happiness and a gentle, uplifting spiritual feeling.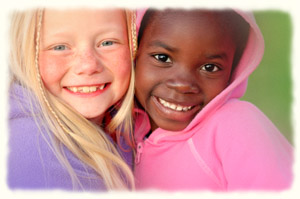 Especially beneficial are various beautiful clear shades of pinks, lavenders, blues, turquoises, aquamarines, greens, yellows, peaches, and golds. Bright happy colors, or soothing soft pastels, are usually the best.
Angel Colors are fun!
Believe it or not, we actually feel happier when we're wearing Angel Colors and using them in our lives! And the people around us feel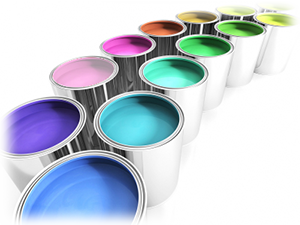 happier, too! Plus, one of the easiest ways to enhance our spiritual consciousness and bring greater joy and inner peace into our lives is by using "Angel Colors" as much as we can in our clothing, throughout our homes, our cars, our gardens, or anywhere else where color is evident. Above all they spread peace, joy, and a soothing inner satisfaction with life.
Incorporating Angel Colors in Architectural Design
As we gradually move closer to the New Golden Age, architects will begin incorporating all kinds of design elements to increase the feeling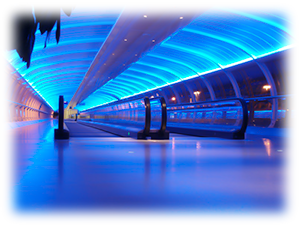 of the sacred in their buildings. Naturally this will include the use of Angel Colors and the natural joy and spiritually uplifting feeling they bring. Another design element that will be used will be the feeling of airy spaciousness and vastness. This airport walkway incorporates both qualities rather nicely.
Copyright 2014 Bill Gaum. All Rights Reserved