Table of Contents Next: Website Editor's Personal Note
This Book,
"Roadmaps to Self-Realization"
Is
Offered with a Loving Heart to
Sathya Sai Baba…
and Dedicated to All Who Truly Seek.
_________
About the Author: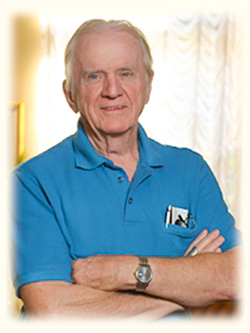 Jack Hawley is the author of The Bhagavad Gita: A Walkthrough for Westerners, from which this book was drawn. For over 25 years Jack and his wife, Louise, spent six months of each year studying and lecturing in an ashram (spiritual community) in India, and the other six months living, breathing and teaching the wisdom of the Gita throughout the world. Now they live a quiet spiritual life in the USA.
Other Books by Jack Hawley:
Reawakening the Spirit in Work:
The Power of Dharmic Management
(Also available in Audiobook MP3)
Essential Wisdom of the Bhagavad Gita:
Ancient Truths for Our Modern World
__________________
Jack Hawley's website: www.GitaWalkthrough.com
__________________
Library of Congress Cataloging-in-Publication Data
Roadmaps to Self-Realization: Based on the Bhagavad Gita: A Walkthrough for Westerners / by Jack Hawley
ISBN 1-886112-20-7
First printing January, 2006, in India on acid-free paper
Copyright © 2006, by Jack Hawley, Ph.D.
All rights reserved. No part of this book may be reproduced in any manner without written permission, except in the case of single review-worksheets used for seminar handouts, or brief quotations embodied in critical articles or reviews. For information contact the publisher or jackhawley@yahoo.com.
Although the Bhagavad Gita's universal teachings were given to all humanity, the Gita tells us clearly that these sacred truths should not be furnished to anyone who is not devoted or does not care to listen. No one should try to impose this holy information on another. (18:67)
Table of Contents Next: Website Editor's Personal Note